Repo Information:

UCC Filings
Replevin Actions
Truck Repo Sales
Bounty Hunters
Hold Harmless


Repossessed Truck Sales - Asset remarketing - Truck Auction

Lenders have asked us to list the following repossessed trucks as for sale. Truck Repo repossession service will accept bids for these repossessed trucks on the following terms and conditions: We do not accept phone calls regarding repossessed trucks for sale for any reason. If you are interested in making a bid on a repossessed truck, please click on the email button at the bottom of the listing you are interested in. Please include your name, address and telephone number along with the amount of your bid. If the lien holder accepts your bid you will be notified directly by the lien holder. All winning bids on repossessed trucks must be paid in certified funds within 3 business days of the lien holder accepting your bid.

We do not accept phone calls on repossessed truck sales. Please click on the email link below the truck you are interested in if you would like to make an appointment to inspect the truck.

Please bookmark our page ( CTRL + D ) and check back often for new repossessed truck auctions.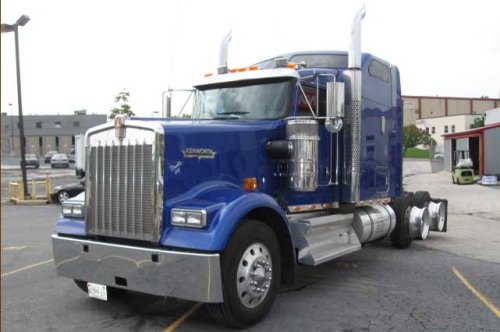 2008 Kenworth W900L for sale. 42,747 miles, Cummins ISX 500 engine, Engine Brake, Eaton-Fuller RTLO-18913A 13 Speed Transmission Sleeper, 72 Inch AeroCab, Aerodyne Suspension, Air Conditioned, Power Steering, Excellent Condition. Bank Repossession will consider any bid. Email Bid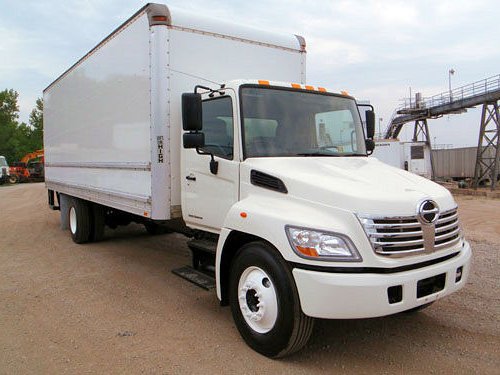 2008 Hino 268A, Mtd. 2001 Supreme 26' Van Body, Hino J08E-TV, 220 HP, 4 Speed Automatic Transmission, Leaf Spring Suspension, Air Conditioned, Power Steering, Fuel Tank: 50 Gallons, Wheel Base: 271", 56,284 Miles, Very Clean. Dealer Repossession, accepting all bids. Email Bid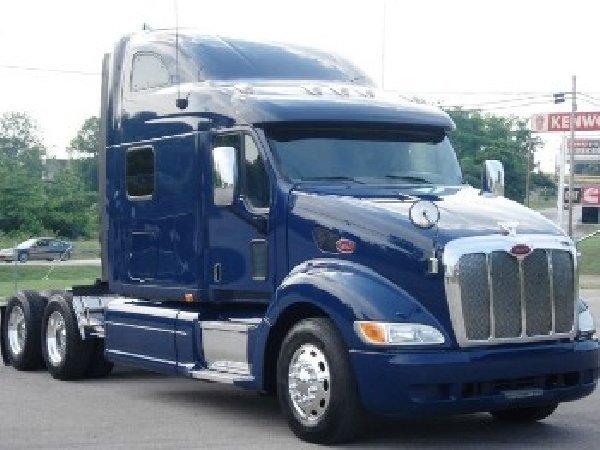 2011 Peterbuilt with sleeper unit. 232,569 Miles, runs great looks brand new. Extra large fuel tanks and brand new tires. 36" television with DVD player, this truck has all the extras. Truck is in very good condition mechanically. Bank repossession truck auction. Email Bid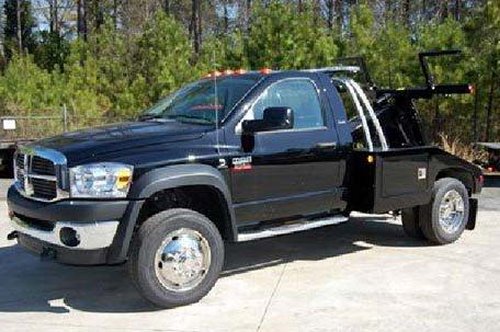 2010 Dodge 4500 6.7L Cummins 6-Speed Automatic with Vulcan 810 Intruder. 75,634 Miles, All new hydraulics, lines, pump, controls, cylinder. Air conditioned, Wheel lift camera with in dash monitor, Power everything. Very good condition. Repossessed from a repossessor. Bank Auction! Email Bid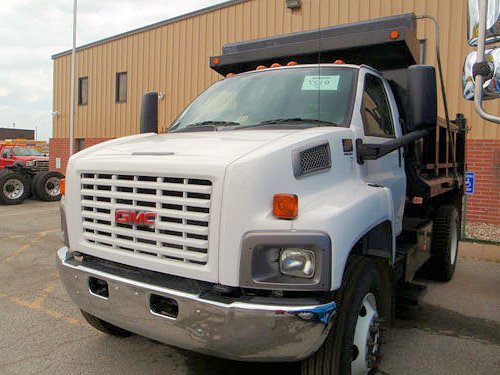 2007 GMC C6500 Mtd, 2007 Godwin 10 Ft Steel Dump Body, 8.1 Liter General Motors V8 Gasoline, 5 Speed Manual and Two Speed Reverse Transmission, Leaf Spring Suspension, Single Axle, In Cab Dump Controls, Electric Tarp, A/C, Wheel Base: 153", GVW 25,950 LBS. 15,345 Miles, Very Good Condition. Bank Repossession Auction. Email Bid