7 AM - 7 PM PST

Repo Information:

UCC Filings
Replevin Actions
Truck Repo Sales
Bounty Hunters
Hold Harmless
Semi Truck Repossession Services

Truck Repo has been providing repossession service on semi trucks for 25 years. We are experts at repossessing semi trucks anywhere in the United States, Canada, and Mexico. Our semi truck repossession service experience makes us one of the leaders in the truck repossession service industry. Our truck repossession service has repossessed thousands of semi trucks over the years, we can repossess your semi truck for you also.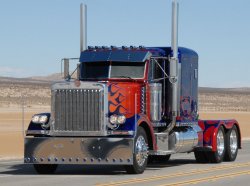 Truck Repo skip tracing staff works with you and our truck repossession service agents to repossess your semi truck as quickly as possible. Our skip tracers have developed many trucking industry contacts over the years that enable us to locate and track semi trucks very quickly and efficiently.

Truck Repo specializes in difficult semi truck repossession service assignments. even if other semi truck repossession services have told you they can't find your truck, we can and will.

Truck Repo accepts private party semi truck repossession assignments. Your name or your company name must be on the title of the semi truck in order for us to perform a private party semi truck repossession assignment for you.